Bronze is a long lasting alloy due to its unique characteristics but is susceptible to damage due to the humid climate of our region. As such, it is vital that public bronze sculptures receive expert care. This entails processes that extend well beyond the common practice of high-pressure water blasting or hand scrubbing. The humidity in Asia and exposure to natural elements, in addition to the high traffic of visitors who interact with the sculptures on a daily basis, all place a significant strain on public bronze works and can result in the buildup of dirt, grime and sun damage resulting in patina loss.
Blue Cell Contemporary can offer specialized services and maintenance programmes for your artwork and collection.
Conservation Services
Blue Cell Contemporary provides professional bronze cleaning and conservation services to repair, restore and protect your works of art. We offer restoration services for all bronze sculptures, repairing damaged and worn sculptures in both public and private collections.
Our team of specialists have been trained in conservation practices developed by the world's foremost experts in the United States, utilizing professional cleaning materials directly imported from the United Stated as well.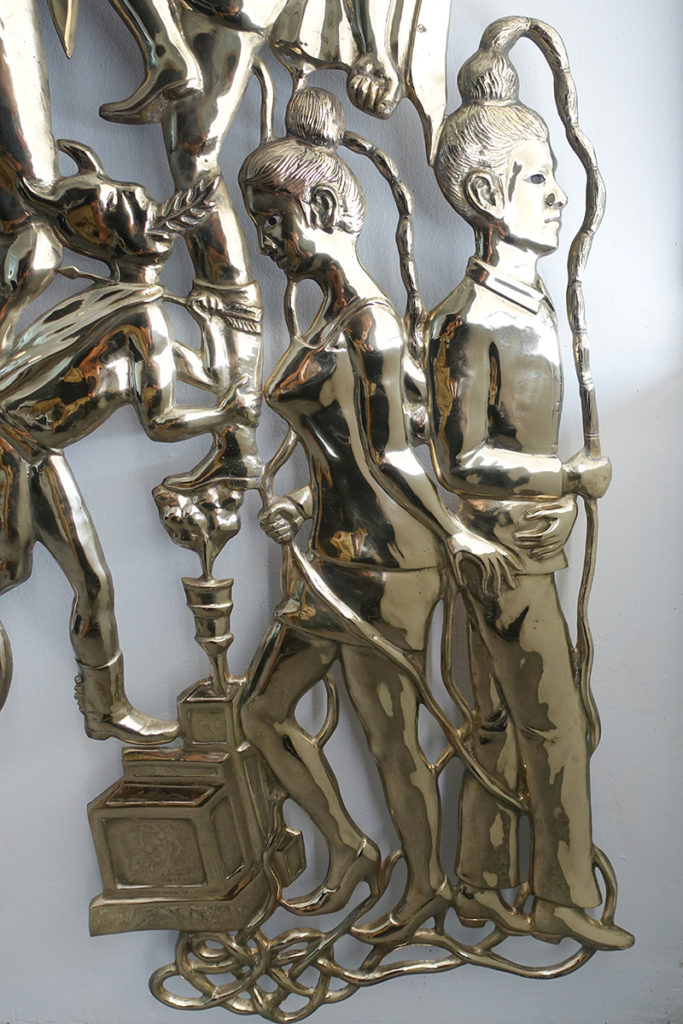 Maintenance Services
Blue Cell Contemporary is able to provide scheduled maintenance and cleaning services for either a single occasion or a yearly retainer. Cleaning includes an inspection of the surface followed by a suggested treatment plan. Cleanings, especially in our high humidity, should occur twice per year.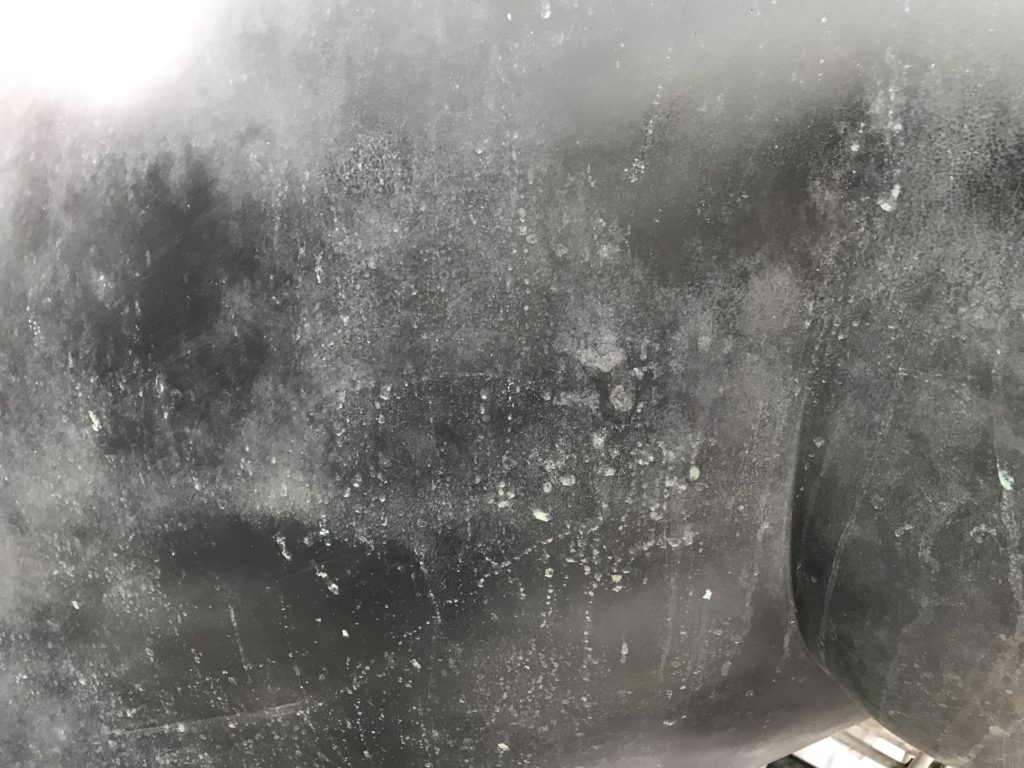 Expert Tips: Protecting Bronze Metal
Ideal Environment for Bronze Metal
The first caution is to display your bronze sculpture in a location that will best preserve it. Bronzes should be displayed in ventilated areas away from excessive heat and humidity. Direct contact with chlorinated water, vegetation, or under the foliage of trees for example will accelerate deterioration of the wax and bronze.
DIY Bronze Metal Surface Cleaning
Keep your sculpture clean by dusting it with a soft cloth, soft shoe brush or a toothbrush. Do not use abrasive polishes, brushes or chemicals which could scratch the metal surface. Do not use household cleaning products unless PH neutral.
Protecting Bronze Metal Indoors
For bronze works that are located indoors, it is recommended that the metal surfaces should receive a thorough cleaning and waxing at least once a year.
Protecting Bronze Metal Outdoors
If the bronze is located in an exterior setting, the metal surfaces should receive a thorough cleaning and waxing twice a year. It has been noted that the general surface quality of the bronze and wax maintains well during 6-month intervals. However, do take into consideration that close proximity and overhanging of foliage will accelerate the deterioration of the surface wax on the sculpture. It is also important to wash as frequently as possibly any bird droppings off the surface of the bronze, as the acidic nature of the droppings will sometimes result in a biting through the wax and a loss of patina.
Yogya Art Lab (YAL)
Our partner, Yogya Art Lab (YAL) based in Yogyakarta, Indonesia is a foundry that provides an experimental platform supporting emerging and prominent artists in producing works across various mediums such as paper, sculpture, performance and digital visual production.
Collaborative Approach
In an increasingly customised world where control over inputs, processes and outputs has made a definite return to the hands of contemporary artists, YAL takes this a step further by integrating artists with craftsmen in order to re-define the term artistic collaboration within our contemporary circumstances.  Pushing beyond conventional boundaries, YAL fosters a culture of collective participation at each stage of the production process.
Working with Established Artists in Asia
Over the past 5 years, YAL has been engineering and fabricating sculptures for Indonesian artists, Yunizar, Yusra and Handiwirman, world renowned American artist; Ashley Bickerton, Chinese artist Wei Ligang as well as Singaporean and Malaysian artists such as Suzann Victor, Kumari Nahappan, Jigger Cruz and Jason Lim. Currently we are working with other artist within Asia.
Metal objects are subject to mechanical damage as well as to corrosion. Frequently they are repaired using methods similar to those employed in their manufacture. Although proper storage and display conditions can minimize the chances of mechanical damage just as a controlled environment can minimize corrosion, it is recommended to have metal works cleaned by professionals regularly.
Blue Cell Contemporary offers cleaning and conservation services for objects of aluminum, stainless steel, as well as other metals.  The services we offer are based on the internationally recognized guiding principles of conservation on metal objects and surfaces, exercised by many public and private art institutions worldwide.